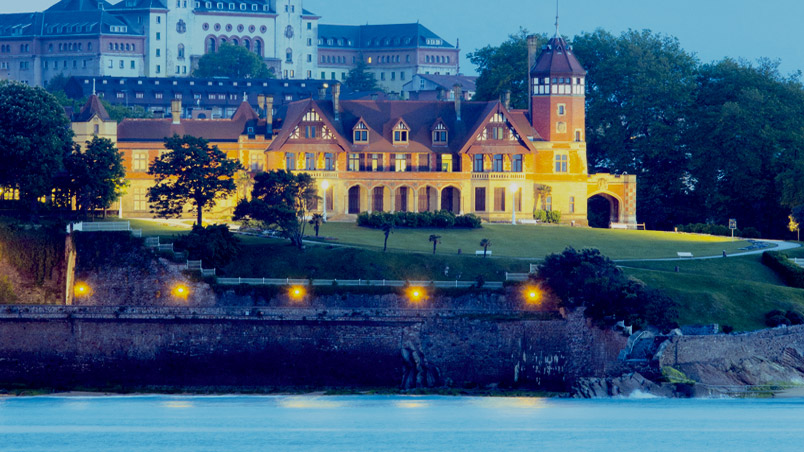 Saturday 21 March 2015
Little bit rainy except for when I walk dog, when big bit rainy
10 degrees
First day of Spring. Ha, followed by lots more haaaaas. Gone cold again. Birds have started looking for nesting sites and all of the cranes seemed to have passed overhead.
OH wakes up early, excited about fishing. When he sees that it is raining, he climbs back into bed and hassles me so I can't concentrate on writing. He can be very annoying but is a regular supplier of tea at all hours of day and night.
I had put a number of containers into the back of the car and had completely forgotten about them and driven around with them for days whilst wondering why the car smelled funny. We decided to go out for the day and so OH threw them out of the car boot and into the courtyard. I know from experience that once he throws something outside, it stays there until I move it. We had words. Then we had more words. Then we went to the dump. An hour later, and partially covered in specks of paint and oil, we finally set off for our day out. Fortunately it wasn't raining too hard so no aquaplaning was involved, as on the last two occasions.
Unfortunately, everyone else seemed to have the idea of going into town too so there was no parking anywhere. We circled and circled and eventually squeezed into a minuscule space with a 15 minute slot. Enough time to dive out and get a coffee and have a loo break. I then discover a Chinese Bazaar. I love a bazaar; they are just stuffed full of stuff you never realised you needed. OH extracts me after far too short a time, but not before I have bought more hairpins and stretchy hairbands than a cheerleader in a season. Everything was a euro.
We then decide to go out of town a way and look what is on the top of the promenade. There we find a building called the Palais Miramar (sea view) which is now a school of music but was the summer home of the Spanish royal family, Marie Christine and Alphonso in the late 19th century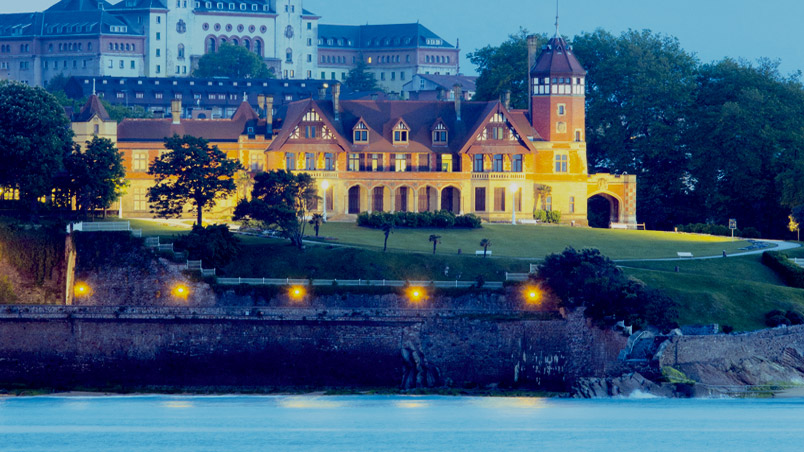 Palais Miramar
Queen Marie Christine
Local information says it is built in the English Queen Anne cottage style. There seems to be more of this style abroad than in England. Here is an example of a US Queen Anne cottage
Los Angeles Lucky Baldwin's Queen Anne cottage
Elias Jackson ("Lucky") Baldwin's Queen Anne Cottage was constructed in 1885-86, probably as a honeymoon gift for his fourth wife, sixteen- year-old Lillie Bennett. "For a year after she married Baldwin (May, 1884), this little girl was queen of the ranch," wrote the Los Angeles Times. Lillie's father, architect Albert A. Bennett, designed the cottage, but the honeymooners apparently never enjoyed its beauty. Lillie and E.J. separated in 1885, and the fanciful house was converted by its owner into a memorial to the third Mrs. Baldwin, Jennie Dexter, who had died in 1881. A stained glass portrait of Jennie stood welcome in the front door and an almost life-size oil painting of her was hung in the Cottage parlor. Both items remain today.
Curious about the epithet 'Lucky', I look him up on Wikipedia
Baldwin was financially tightfisted in his business dealings, but led a flamboyant lifestyle. He was especially free-spending when it came to women. One contemporary commented, "Baldwin didn't run after women; they ran after him."
Baldwin's matrimonial ventures periodically created sensations. He was married four times, the first three marriages ending in divorce. He was sued by four women for breach of promise of marriage. His stature as a celebrity was such that at age 56, when he married 20-year-old Lilly Bennett in San Francisco, the wedding drew coast-to-coast press coverage.
In the same year, he was sued by a jilted 16-year-old girl who was awarded $75,000 in damages.
Baldwin, aged 80
One of the women accusing him of breach of promise shot and wounded him in 1883 with a pistol inside his luxury Baldwin Hotel, built in 1876 on the northeast corner of Powell and Market St. He also narrowly escaped death in a San Francisco courtroom on July 2, 1896. He was sued by Lillian Ashley for seduction. While she was on the witness stand, her sister Emma Ashley,
walked up behind Baldwin and fired a pistol at him, grazing his skull.
Back home and I spend the evening looking at gorgeous resin jewellery on Pinterest. I can feel a new obsession coming on. Yesterday I collected some wild flowers and, not having any silica to hand, have submerged them in a sea of rice. Hope they are not squished to bits.